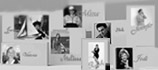 About Sigma One Group Inc.

Sigma One Group is committed to perfecting the correlation between expectation and realization.
Sigma One Group helps businesses formulate, plan, and execute logical, efficient, and effective marketing programs, and provides world class stellar support when you need it, how you need it, and where you need it.
Sigma One Group has been engaged by a variety of businesses across a vast array of industries including among many others the legal industry for solo attorneys and large law firms, the medical industry for hospitals and cosmetic surgeons, the manufacturing industry for their marketing and information technology and management divisions, the insurance industry for B2B and B2C communications channels, and the recreational and tourism industries for their multifaceted growing needs at multiple locations.
Sigma One is home to technical software engineers, software developers, database designers, engineering architects, business consultants, statiticians, and marketing and manufacturing consultants with more than 250 combined years of experience.
Sigma One commits:
To always listen to our you, our client.
To investigate your stated needs so that we may understand your requirements and make the best possible recommendation given all known factors.
To provide you with individual custom support of everything we do for you, and to help you find the answers when we don't have them at hand.
To make the right recommendations, regardless of whether we partner with those companies.
To partner with you in such a manner that we understand your business objectives, goals, and market obstacles so that we may take ownership of our duties to you and pride in your success.
To earn your trust, then your business, and the opportunity to ask for your business.
To treat every customer in the manner that we want to be treated.
Each Member Pledges:
I pledge allegiance, in my heart and soul, to the concepts of honesty, integrity, and quality in business. I recognize that the cornerstone of success is treating all stakeholders fairly, with compassion, and with a commitment to service. Working from abundance, I recognize that even my competitors can become important allies. I will not tolerate crooked practices in my business, from co-workers, direct or indirect reports, supervisors, managers, suppliers, or anyone else and if I encounter such practices, I will refuse to go along with them and report them to appropriate authorities within and outside the company. I pledge to support the "triple bottom line" of environmental, social, and financial responsibility. And I pledge to participate in a serious effort to focus the business community on these principles, by sharing this message with at least 100 other business leaders.

We invite you to contact a business and maketing consultant at Sigma One Group.